J.O.B. bath access wheelchair rental
These fully demountable bath access wheelchairs have exceptional floatability. They allow carer's to single-handedly put the bather into the water and then take them back out without a pool hoist or immersed ramp. Ideal for the pool and the beach.
Public:
For your outings to the swimming pool or the beach, J.O.B. chairs give you easy access to the water and can also be used as a sun lounger.
Professionals :
The J.O.B. bath access wheelchair is easy to use and is the solution to make your beach and pool events open to all!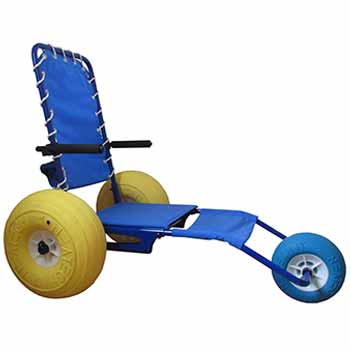 Capacity: 120 kg
Width: 46 cm
Supplied with accessories (armrests, strap, bag and third wheel)