Mobility rental solutions to visit Disneyland Paris

Rent a wheelchair or electric scooter to visit Disneyland Paris: the largest amusement park in Europe!
A must see place located only a few kilometres from Paris, Disneyland Paris is an enchanted kingdom that extends over more than 20 km2! To visit with family or friends, Disneyland ® Paris is a magical place for young and old. Based on two themes: Disneyland Park and Walt Disney Studios Park, this huge world-renowned amusement park can, however, pose difficulties for people with reduced mobility or with temporary difficulties, due to its very large size.
Do you want to move around effortlessly?
Do you have a temporary ankle injury?
Are you a person with reduced mobility travelling without technical assistance?
We offer practical mobility solutions for rent to enjoy Disneyland, Walt Disney Studio and Disney Village.
Our mobility solutions for Disneyland Paris
Pride electric scooters:
Our electric scooters (also called ECVs) are four-wheeled vehicles, equipped with batteries, designed for people with walking difficulties. These scooters can be used indoors and outdoors.
4 models are available: HD Scooter, Standard Scooter, Revo Scooter and Quest Scooter
Our scooters have a load capacity of up to 374 lbs (158 kg)
All scooters (except the Quest) are equipped with a front basket for easy storage of your gear.
Our scooters are provided with a small access ramp for crossing sidewalks
Rain protection is available as an option for HD, Standard and Revo models.
Electric wheelchair:
The electric wheelchair is a vehicle equipped with very compact batteries allowing excellent manoeuvrability in small spaces. Fully foldable, it easily fits into the trunk of a car.
Our electric wheelchair has a load capacity of 352 lb (160 kg)
A bag under the seat allows you to store your belongings easily.
The AXSOL LOCATION electric wheelchair is associated with an access ramp to allow you to cross the small steps.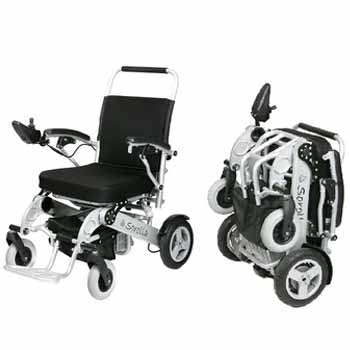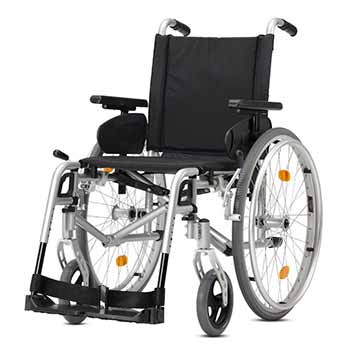 Manual wheelchair:
Our manual wheelchairs are the lightest solution as mobility equipment. They are handy, comfortable and fully foldable for storage in the trunks of cars.
Two models are available: Standard and XL manual wheelchairs
These chairs have a load capacity of up to 375 lbs (170 kg)
An access ramp allowing the crossing of small heights is provided with our chairs.
The advantages of renting with AXSOL
Serenity
Each scooter or electric wheelchair is supplied with a charger, to allow you to recharge the battery in case of prolonged use. In the event of a breakdown of your equipment during your visit to Disneyland Paris, we have a telephone support centre, and we intervene on site if necessary for an exchange.
Ease of use
In order to make your stay at Disneyland Paris as pleasant as possible, we deliver your equipment directly to your hotel the day before or the day of your arrival. If you are not present, it will be left at the concierge with the necessary instructions for a good handling. The equipment is collected at the hotel after your departure. 
Any questions?
The rental service is at your disposal from Monday to Friday (9am-5pm) at +33 (0)1 76 78 19 59